11 Days - Northern Japan Adventure [Tokyo to Kyoto]
Tokyo to Kyoto
Ship: Star Breeze
Departure Date :
Apr 29 2021
Optional tours are available from most ports for an additional charge.
Itinerary
Day
Tokyo, JapanDeparts 07:00 PM
There are so many interesting things about Tokyo it is not possible to list them here and you will want to plan to extend your stay. This is the place for excellent and unlimited shopping choices and from where new fashion trends seem to spring. It offers excellent cuisine and has earned mention on the UNESCO Intangible Cultural Heritage List. Even though Tokyo's neon-lit streets make it seem modernistic, it also prides itself on retaining its shogun past, carrying on sumo tournaments and kabuki productions. Tokyo is also committed to providing green spaces in the city or on the outskirts, quickly reached by train.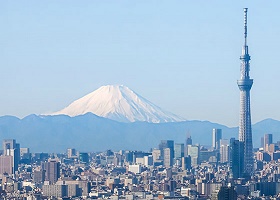 Day
Oarai, JapanArrives 09:00 AM Departs 05:00 PM
Sitting right on the ocean, Oarai has some wonderful, pristine beaches like the Oarai Sun Beach and the Ajijaura Beach, white sand beaches with shallow waters. The seafood here is excellent and the Nakminato Fish Market offers fresh seafood at reasonable prices. Other sites to see include the Oarai Aquarium, home to 45 species of sharks and the Oarai Isosaki-jinja Shrine with its iconic Kamiiso-no-Torii.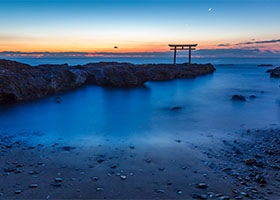 Day
Ofunato, JapanArrives 09:00 AM Departs 04:00 PM
The warm and cold currents that meet outside the bay of Ofunato have made it an ideal location for commercial fishing. This small city, with its beautiful Goishi coastline has been designated one of the 100 soundscapes of Japan and much of the city lies within the borders of the Sanriku Fukko National Park. The geologic formation known as Anatoshishiso is definitely worth seeing.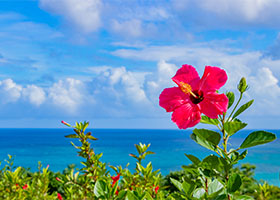 Day
Abashiri, Hokkaido, JapanArrives 08:00 AM Departs 05:00 PM
Small port Abashiri is most famous for its Ryuhyo Drift Ice that brings with it an unusual array of wildlife and winter scenes from January to April. Here is some of the freshest, most delicious seafood in Japan like delicious uni-don or ikura-don, and Saroma scallops. This is a birdwatcher's paradise all year.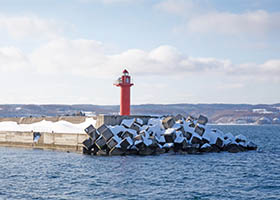 Day
Korsakov (Yuzhno-Sakhalinsk), RussiaArrives 09:00 AM Departs 07:00 PM
Founded in 1853 as the first Russian military outpost on Sakhalin Island Korsakov was ruled by Japan from 1905 to 1945 when the Soviet army took it back and in 1946 the settlement was converted into the town. It is the largest port on Sakhalin and the center of the island's profitable fishing industry. Sites at this small port include the Korsakov History Museum and the Penguin Bar.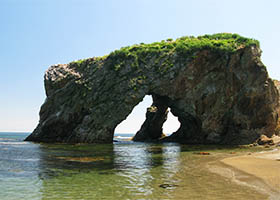 Day
Kutsugata, Rishiri Island, JapanArrives 07:00 AM Departs 06:00 PM
Twelve miles (20 km) off the northern coast of Hokkaido, Rishiri Island has a circumference of 37 miles (60 km) with a dormant volcano, 5,646-foot (1721m) Mount Rishiri, at its center. There are 5,000 inhabitants here who thrive on fishing.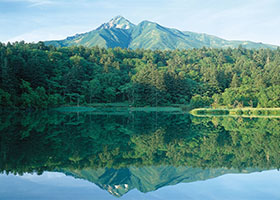 Day
Sapporo, Hokkaido, JapanArrives 07:00 AM Departs 04:00 PM
Sapporo is best known for its beer and the skiing in the region still using the ski hills and jumps from the 1972 Winter Olympics. As Japan's 5th largest city there is plenty to see and do here. Visit the Sapporo Beer Museum, Odori Park, Pkurayama Ski Jump, the Curb Market full of seafood and Shiroi Koibito Park with its chocolate factory.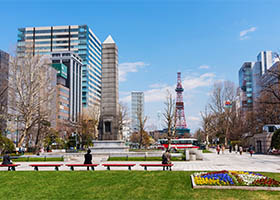 Day
Hakodate, JapanArrives 10:00 AM Departs 06:00 PM
"If Japan ever had a wild west, it was Hokkaido. Oh, all the classic movie stuff of samurai bashing each other with swords never made it this far north, but the image of the West—open spaces, places to disappear, actual land horizons (which no other island in Japan has)—lingers.

Hokkaido's remoteness is so legendary that it figures into one of Japan's most important historical tales: After losing a battle in 1189, good guy Minamoto Yoshitsune managed to escape capture and death by heading to Hokkaido (no one felt like chasing him that far). In one version of the story, he returned from Hokkaido to the mainland and, if you give alternate readings of the characters in his name, became Gin Ke Ka—Genghis Khan."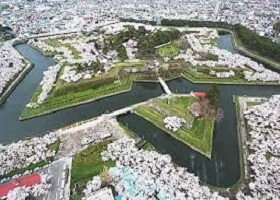 Day
Akita, JapanArrives 08:00 AM Departs 06:00 PM
Located on the coast of the Sea of Japan, Akita's main attractions are the natural beauty of the area, Mount Hakodate, the Morning Market and one of Japan's most interesting Samurai districts. Visit the Nyuto Onsen, hot springs, the Akita Museum of Art and the Kamakura-kan Museum.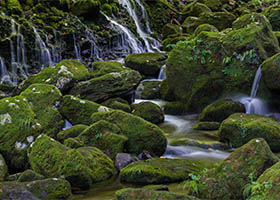 Day
Sado Island (Ogi), JapanArrives 08:00 AM Departs 02:00 PM
Sado Island is home to the Japanese Crested Ibis where they can be seen flying or feeding around rice paddies or in the Toki Forest Park. It is also the home of the world-renowned Kodo Taiko Drum Group. Enjoy scenic Senkaku Bay and the small town of Ogi, known for their taraibune, wooden tub-shaped boats used for collecting seaweed.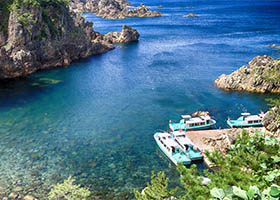 Day
Kyoto, JapanArrives 08:00 AM
Kyoto is famous for its numerous Buddhist temples, gardens, imperial Shinto shrines and traditional wooden houses. It is also known for formal traditions like kaiseki dining (multiple courses of precise dishes) and geisha entertainers.