10 days - Colors of Key West & Central America [Miami to Col�n]
Miami to Col�n
Ship: Star Breeze
Departure Date :
Mar 20 2020
Optional tours are available from most ports for an additional charge.
Itinerary
Day
Miami, Florida, USDeparts 06:00 PM
Miami is the busiest cruise port in the world, hosting a myriad of ships year-round from all over the globe. Although it is technically not on the Caribbean Sea, no other American city exudes more of the diverse tropical appeal of the Caribbean. The city is home to a large and vibrant immigrant population that blends snowbird refugees from more northern climes with emigres from all Latin America and the Caribbean, as well as sizable groups from Europe, the Middle East and Asia. From the hot-blooded Art Deco haunts of South Beach to the natural wonders of the UNESCO-inscribed Everglades and the laid-back charms of the Keys, South Florida offers a bounty of appealing attractions that make an extended stay in the region nearly mandatory for those either embarking or disembarking here.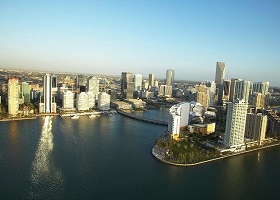 Day
Key West, Florida, USArrives 08:00 AM Departs 06:00 PM
"One of the first things you'll notice about Key West, after the colorful gingerbread wooden houses and the amazing sunsets, is the constant crowing of roosters. Hundreds of the noisy birds—along with their quieter-clucking mates—roam the streets at all hours, and are nearly as synonymous with Key West as its six-toed cats, the famous furry residents of Ernest Hemingway's mansion in the Old Town district. They're all part of the quirky charm of the United States' southernmost point, whose compact 11 square kilometers (4.2 square miles) pack in everything from gorgeous historic architecture and spectacular fishing and sailing to a raucous party scene along famed Duval Street. While the island is known for its laid-back approach to life—"Margaritaville" singer Jimmy Buffett developed his signature musical style in bars around town—it also has a flourishing creative scene, with many galleries and artists' studios as well as live theater. But back to those brilliant sunsets: There is no shortage of places in Key West to soak in the fiery spectacle, from sunset cruises to rowdy waterfront bars to peaceful beachside parks. "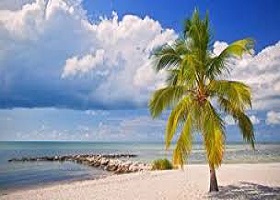 Day
Cozumel, MexicoArrives 08:00 AM Departs 04:00 PM
Cozumel, an island in the Caribbean off the eastern coast of Mexico's Yucatán Peninsula, draws scuba divers, snorkelers and seekers of sand and sun who are attracted by the reliably sunny and tropical climate. The island and its environs also offer all other manner of on- and around-the-water attractions, many of which are quite unique, such as underwater sculpture gardens, a submarine excursion to see a shipwreck and a sailboat-racing experience that's second only to the America's Cup. For visitors who are intrigued by Mexico's Maya culture, there are several archaeological sites in and around Cozumel, including the UNESCO-inscribed Chichén Itzá and, on Cozumel itself, San Gervasio, once a site where women made offerings to the goddess of fertility and childbirth. When you're done sightseeing, there's shopping for traditional Mexican crafts, jewelry and leather goods, including custom-made sandals, and excellent food (the seafood, of course, is stellar).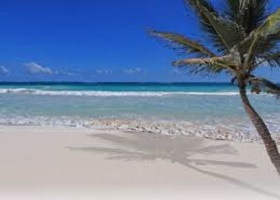 Day
Belize City, BelizeArrives 10:00 AM Departs 06:00 PM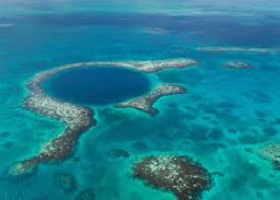 Day
Trujillo, HondurasArrives 08:00 AM Departs 04:00 PM
Rustic Trujillo offers an unusual stop off the beaten path. Its location on a bluff is nestled between overlooking the bay and two prominent mountains, Mount Capiro and Mount Calentura. Enjoy the 22-acre Nature Park rich with tropical Honduran fruits, flora and fauna and the uncrowded, languid, private beaches.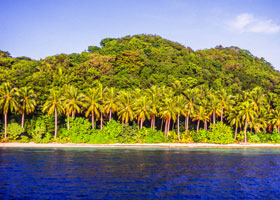 Day
Isla San Andres, ColombiaArrives 09:00 AM Departs 05:00 PM
At 10 square miles, the small island of San Andrés is considered a Colombia hot spot. The island, part of a UNESCO Biosphere Reserve, is multicultural and bilingual with the best beaches, and snorkeling spots. It's a highlight to snorkel with puffer fish, angel fish, sea turtles and eels in the crystal-clear turquoise waters surrounding the island.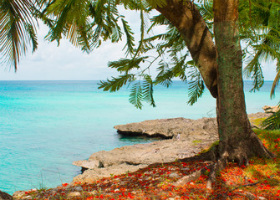 Day
Puerto Limon (San Jose), Costa RicaArrives 08:00 AM Departs 06:00 PM
Costa Rica's Caribbean coastal port gives access to a number of natural attractions. The canopy of the coastal rain forest can be visited by gondolas on aerial cable systems at the Veragua Rain Forest Park, which also offers zip-line adventures, as does the nearby Jungle Breeze park. The mangrove forests of the Tortuguero Canal are an easy way to get close to sloths, monkeys and numerous varieties of birds and reptiles on canal boats. Visitors often combine these with visits to one of the area's banana plantations. Alternatively, it's possible to head inland to Costa Rica's cosmopolitan capital, San Jose, just over two hours away by highway through lush highland coffee plantations.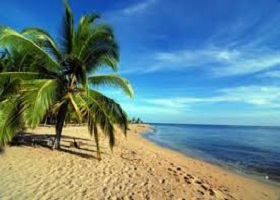 Day
Bocas del Toro, PanamaArrives 08:00 AM Departs 05:00 PM
Bocas Town was established on Colon Island in this archipelago by the United Fruit Company in the 1920s as a base for its banana plantations. The picturesque period charm of the town is today exploited by the locals to attract tourists. All of the islands have lovely beaches, mangrove waterways to explore and even several different indigenous populations who make and sell colorful handicrafts. A plentiful variety of wildlife including many species of birds, animals and sea turtles adds to the area's appeal. Panama shares the nearby Parque Internacional La Amistad (Friendship), a UNESCO World Heritage Site, with Costa Rica.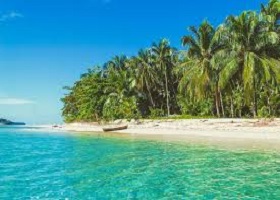 Day
Colon, PanamaArrives 07:00 AM
The town was built as the Caribbean terminus of the Panama Railway and is adjacent to the Caribbean end of the Canal. A trip through the coastal rain forest to the old Spanish fortress of San Lorenzo gives great views of wildlife along the way and the seacoast at the end. Visitors often tour to the Miraflores or Gatun Locks of the canal from here. The Chagres National Park offers visits to the indigenous Embera people, and nearby Portobelo is a UNESCO World Heritage Site whose church holds an unusual statue of Christ depicted as a black man.